Welcome
. . . to
DO YOU WANNA
. DO YOU WANNA is the only approved fan listing for the hit album
... BLACKOUT
by
BRITNEY SPEARS
. This is the only fanlisting that is listed at
The Fanlistings
under the
Albums
. DO YOU WANNA is housed under the
GodGiveMeTruth
network. I have no affiliation with Britney Spears, her record label, or anyone else associated with the superstar. I am simply just a fan.
Tell Me More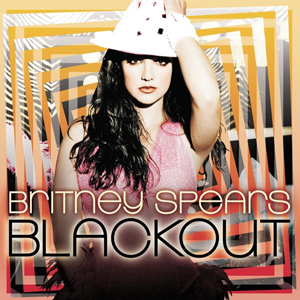 Blackout is the fifth studio album by American recording artist Britney Spears. It was released on October 25, 2007, by Jive Records and the Zomba Music Group. Opting to re-establish her music career after her fourth studio album, In the Zone (2003), she began planning the project in 2006. Work continued into 2007, during which time Spears' much-publicized personal struggles, including several instances of erratic behavior and her divorce from Kevin Federline, overshadowed her professional endeavors.
Blackout represents a musical departure from Spears' earlier work, featuring a foreboding and atmospheric tone in terms of musical and lyrical direction. She collaborated with producers including Danja, Bloodshy & Avant, Sean Garrett, and The Neptunes in several recording studios around the United States, including Spears' home in Los Angeles, with the intention of creating uptempo, high-energy music. Their efforts resulted in a primarily electropop, dance-pop, and R&B record, which sees additional influences from euro disco, dubstep, and funk. The lyrical themes revolve around fame, media scrutiny, sex, and clubbing.
Upon its release, Blackout received generally favorable reviews from music critics, who complimented it as Spears' most progressive and consistent album. However, some suggested that its quality should have been attributed to the producers rather than Spears, and criticized her vocals for being overly-processed. The album has appeared on many end-of-the-year and decade lists, including reader polls by Billboard and Rolling Stone; The Times named it as the fifth best pop album of the decade. Rolling Stone described it as one of the most influential albums in modern pop. In 2012, the album was added to the library and archives of the Rock and Roll Hall of Fame.
Blackout was originally scheduled to be released on November 13 in the United States, though it was ultimately rush-released after several unauthorized internet leaks. It was expected to debut at number one on the US Billboard 200, but debuted at number two with first-week sales of 290,000 copies after a last-minute rule change. Consequently, Blackout is distinguished as Spears' first studio album not to debut in the number-one position in the United States, although it was later certified platinum by the Recording Industry Association of America (RIAA) for exceeding one million shipments. The record charted in the top-ten of several national charts internationally, and has attained several certifications worldwide. By the end of 2011, Blackout had sold 3.5 million copies worldwide.
Three singles were released from Blackout. Its lead single "Gimme More" peaked at number three on the US Billboard Hot 100, and charted strongly internationally. Follow-up singles "Piece of Me" and "Break the Ice" respectively peaked at numbers 18 and 43 in the United States, and experienced moderate success worldwide. Unlike her previous records, Spears did not heavily promote Blackout; her only televised appearance for Blackout was a universally-panned performance of "Gimme More" at the 2007 MTV Video Music Awards.
What is a fanlisting?
"A fanlisting is simply an online list of fans of a subject, such as a TV show, actor, or musician, that is created by an individual and open for fans from around the world to join. There are no costs, and the only requirements to join a fanlisting are your name and country. Fanlistings do not have to be large sites (although some are), they are just a place where you can sign up with other fans." -
TFL.org
DO YOU WANNA Statistics
This listing was opened on September 19, 2015. The last update was
January 16, 2021
. There are currently
10 members
with 0 waiting to be added.
Laura »
is our latest member to join, welcome! At this time we are networking with 0 fanlistings.
© 2015 - 2021 Obsession & GodGiveMeTruth.