Welcome
. . . to
WHAT IT'S LIKE TO BE ME
. WHAT IT'S LIKE TO BE ME is the only approved fan listing for the hit album
... BLACKOUT
by
BRITNEY SPEARS
. This is the only fanlisting that is listed at
The Fanlistings
under the
Albums
. WHAT IT'S LIKE TO BE ME is housed under the
GodGiveMeTruth
network. I have no affiliation with Britney Spears, her record label, or anyone else associated with the superstar. I am simply just a fan.
Tell Me More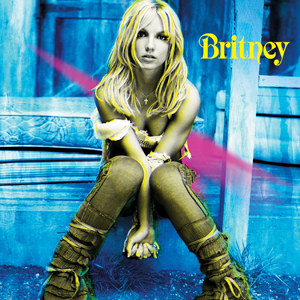 Britney is the self-titled third studio album by American singer Britney Spears. It was released on November 6, 2001, by Jive Records. Looking to transition from the teen pop styles of her earlier albums ...Baby One More Time (1999) and Oops!... I Did It Again (2000), Spears began to embrace a maturer sound with her next studio effort. Its music incorporates genres of pop and dance-pop with influences of R&B and occasionally dips into elements of disco, hip hop and rock; its lyrics address the subjects of reaching adulthood and sexuality.[1] Contributions to its production came from a variety of collaborators, including Max Martin and Rami Yacoub.[2] Spears herself assumed a more prominent role in the album's development, co-writing five of its tracks.
Upon its release, Britney received generally mixed reviews from music critics, who complimented the progression from Spears's earlier works, but criticized her increasingly provocative image. The album debuted at number one on the US Billboard 200 with first-week sales of 745,000 copies. Its success made Spears the first female artist to have her first three albums debut atop the chart, a record she would later break again with her fourth record In the Zone (2003). To promote the album, Spears embarked on the Dream Within a Dream Tour, which began in November 2001 and continued through July 2002. The album received a Grammy Award nomination for Best Pop Vocal Album.[3]
Six singles were released from the album, all of which proved less successful than those of Spears's prior records. Consequentially, Britney became her first record not to yield a US Billboard Hot 100 top ten hit. Its lead single "I'm a Slave 4 U" peaked at number twenty-seven on the chart, while follow-up singles "Overprotected", "I'm Not a Girl, Not Yet a Woman", "I Love Rock 'n' Roll", "Anticipating", and "Boys" reached the lower end of the chart and its extension, the Bubbling Under Hot 100 Singles.
What is a fanlisting?
"A fanlisting is simply an online list of fans of a subject, such as a TV show, actor, or musician, that is created by an individual and open for fans from around the world to join. There are no costs, and the only requirements to join a fanlisting are your name and country. Fanlistings do not have to be large sites (although some are), they are just a place where you can sign up with other fans." -
TFL.org
WHAT IT'S LIKE TO BE ME Statistics
This listing was opened on September 19, 2015. The last update was
January 16, 2021
. There are currently
10 members
with 0 waiting to be added.
Laura »
is our latest member to join, welcome! At this time we are networking with 0 fanlistings.
© 2015 - 2021 Obsession & GodGiveMeTruth.