Welcome
. . . to
FEMME FATALE
. FEMME FATALE is the only approved fan listing for the hit album
FEMME FATALE
by
BRITNEY SPEARS
. This is the only fanlisting that is listed at
The Fanlistings
under the
Albums
. FEMME FATALE is housed under the
GodGiveMeTruth
network. I have no affiliation with Britney Spears, her record label, or anyone else associated with the superstar. I am simply just a fan.
Tell Me More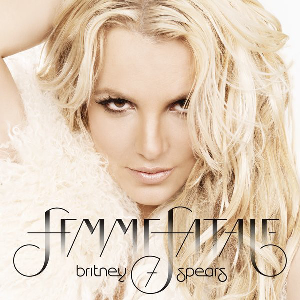 Femme Fatale is the seventh studio album by American recording artist Britney Spears. It was released on March 25, 2011, by Jive Records. Spears wanted to make a "fresh-sounding" and "fierce dance album", incorporating dance-pop and electropop styles with elements of dubstep, techno, and trance. She began working on the album during the second leg of The Circus Starring Britney Spears (2009), while also working on her second compilation album The Singles Collection (2009). Contributions to its production came from a variety of producers and songwriters, including long-time collaborator Max Martin in addition to Dr. Luke, William Orbit, Fraser T Smith, Rodney Jerkins, Bloodshy & Avant. will.i.am, and StarGate.
Upon its release, Femme Fatale received generally favorable reviews from music critics, who complimented its production and dance-pop style, but noted Spears' supposed lack of involvement and heavily processed vocals. Some stated that Spears was no longer the center of the album and found a trade-off to be real personality. Ryan Tedder however, defended her, saying that Frank Sinatra and Garth Brooks were huge artists who didn't write most of their songs. The album debuted atop of the charts in Australia, Brazil, Canada, Mexico, Russia, South Korea and the United States, and peaking inside the top ten in twenty-four countries. In the United States, she earned her sixth number one album.
Four singles were released from the album. It became Spears's first album to have three top 10 singles on the U.S. Billboard Hot 100, with "Hold It Against Me", "Till the World Ends", and "I Wanna Go" peaking at numbers one, three, and seven, respectively. The fourth and final single "Criminal" peaked at number one in Brazil and in the top twenty in five countries. Spears promoted the album with television performances, the Femme Fatale Tour, and collaborations with Kesha, Nicki Minaj, Travis Barker, and Rihanna.
What is a fanlisting?
"A fanlisting is simply an online list of fans of a subject, such as a TV show, actor, or musician, that is created by an individual and open for fans from around the world to join. There are no costs, and the only requirements to join a fanlisting are your name and country. Fanlistings do not have to be large sites (although some are), they are just a place where you can sign up with other fans." -
TFL.org
FEMME FATALE Statistics
This listing was opened on September 19, 2015. The last update was
January 16, 2021
. There are currently
6 members
with 0 waiting to be added.
Laura »
is our latest member to join, welcome! At this time we are networking with 0 fanlistings.
© 2015 - 2021 Obsession & GodGiveMeTruth.