Welcome
. . . to
GOT LOST IN THE GAME
. GOT LOST IN THE GAME is the only approved fan listing for the hit single
Oops!... I Did It Again
by
BRITNEY SPEARS
. This is the only fanlisting that is listed at
The Fanlistings
under the
Songs: Female Solo
. GOT LOST IN THE GAME is housed under the
GodGiveMeTruth
network. I have no affiliation with Britney Spears, her record label, or anyone else associated with the superstar. I am simply just a fan.
Tell Me More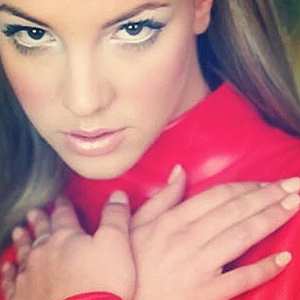 "Oops!... I Did It Again"
is a song by American singer
Britney Spears
from her 2000 second studio album of the same name. It was
released on March 27, 2000
, by Jive Records as the lead single from the album. The song was
written and produced by Max Martin
and Rami Yacoub. "Oops!... I Did It Again" is a song that
lyrically speaks of a female who views love as a game, and she decides to use that to her advantage by playing with her lover's emotions
. Its bridge features a dialogue which references the blockbuster film Titanic (1997).
Upon its release, "Oops!... I Did It Again" received
positive reviews from music critics,
who noted similarities to her debut single "...Baby One More Time". It was
nominated for the Grammy Award for Best Female Pop Vocal Performance during the 2001 ceremony
. Commercially, the track
peaked at number nine
on the U.S. Billboard Hot 100. It topped national singles charts in several international territories, in many of which it has additionally attained gold and platinum sales certifications.
An accompanying music video was directed by Nigel Dick. It depicts Spears in Mars, where she addresses an astronaut who has fallen in love with her. She was
dressed in a red latex catsuit
, which was considered too provocative for Spears's then-juvenile image. It went on to receive three nominations at the 2000 MTV Video Music Awards. Spears has performed the track during her Oops!... I Did It Again Tour, Dream Within a Dream Tour, The Onyx Hotel Tour and Britney: Piece of Me.
What is a fanlisting?
"A fanlisting is simply an online list of fans of a subject, such as a TV show, actor, or musician, that is created by an individual and open for fans from around the world to join. There are no costs, and the only requirements to join a fanlisting are your name and country. Fanlistings do not have to be large sites (although some are), they are just a place where you can sign up with other fans." -
TFL.org
GOT LOST IN THE GAME Statistics
This listing was opened on October 24, 2015. The last update was
January 16, 2021
. There are currently
10 members
with 0 waiting to be added.
Carla »
,
Jef »
,
Nadia »
,
Otso Henning »
is our latest member to join, welcome! At this time we are networking with 0 fanlistings.
© 2015 - 2021 Obsession & GodGiveMeTruth.